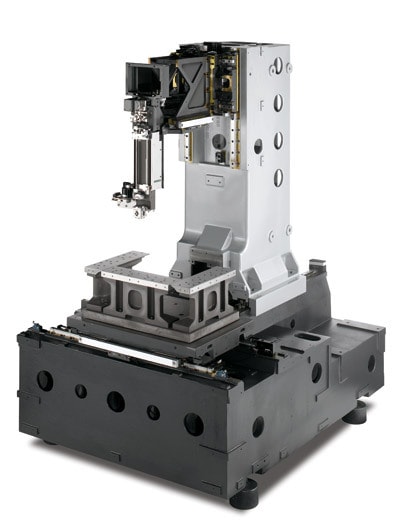 Machine Components
Sodick uses only high quality meehanite castings. The internally ribbed meehanite casting is a rigid material and is the preferred casting for machine tools.
Meehanite castings have uniform soundness, consistent physical properties and fine dense grain structure resulting in machine rigidity.
Motion & stress analysis helps determine casting thickness & rib placement.
Sodick pours and machines their own castings that outweigh all of their competitors in their respective machine class.
Less expensive substitutes for meehanite include rhenocast & dianite.
Sodick pours, machines & hand scrapes their own castings ensuring total quality control.
The internally ribbed meehanite casting offers the highest level of static and dynamic stability. This ensures high thermal stability resulting in constant precision for long term stability. The X axes moves along the table bed & the Y axis moves along the column, without any table over hang.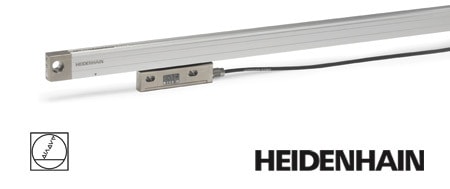 Glass Scale Feedback
Heidenhain 10 nanometer glass scales are mounted to the X,Y axes, this ensures cutting accuracy and repeatability.
Since the scales are mounted on the moving axes, it's always measuring the true machine position, the combination of linear motor drives & glass scales feedback produces the best in part accuracy.
Some competitors use glass scale feedback, but with ball screw drives. The ball screw is also used as the measuring device and since the ball screw will heat up during machining, it will give inaccurate readings to the glass scale.
Motion Guide Ways
Sodick goes beyond the standard with high quality THK linear motion SSR caged ball guideways.
THK SSR guideways are maintenance- free and provide frictionless axis movement that will never wear.
THK is the world leader in linear motion guideways and is preferred by most machine tool builders. THK motion guide ways can travel the equivalent distance from the Earth to the moon a 100X without any wear.