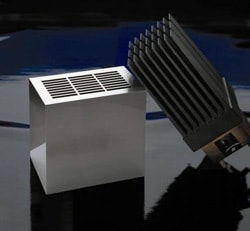 Linear motor X,Y,Z axis drives
Electrical Discharge Machining (or EDM) is a machining method used to machine any conductive materials including hard metals which are difficult to machine with traditional techniques. EDM can cut small or odd-shaped angles, intricate contours or cavities in pre-hardened steel without the need for heat treatment to soften and re-harden them. EDM removes material by a series of rapidly recurring electric arcing discharges between an electrode (the cutting tool) and the work piece, in the presence of an energetic electric field. The EDM cutting tool is guided along the desired path very close to the work but it does not touch the piece. Consecutive sparks produce a series of micro-craters on the work piece and remove material along the cutting path by melting and vaporisation.
eliminates ball screw drives
no backlash or lost motion
best part geometry
eliminates the need for flushing
increased cutting speed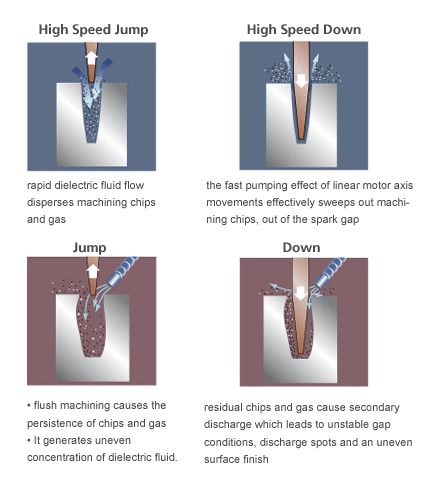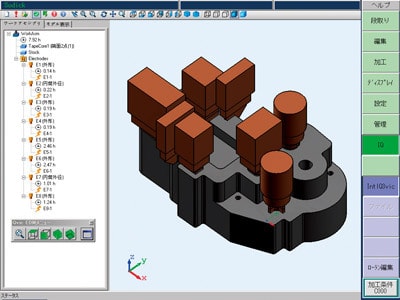 Intelligent Q3vic
The Q3vic Solution software from Sodick communicates with 3D CAD data that has been read into the system, analysing the workpiece geometry and working together with the "LQ Assist" software to precisely and automatically optimise the fine EDM parameters controlling the linear Sodick die sink EDM and wire EDM machines. Regardless of the skills of the operator and the contour of the workpiece, even the most complex tasks can be carried out with optimal results – in a fraction of the time it would take using conventional EDM control. Using optimised process parameters, the new Q3vic solution software provides a productivity edge of up to 40 percent.
Features
Easy operation
Efficient
Quick setup
Reduced operator error
High quality machining
Reduced operating costs
Increased productivity
Nano Wear
World first! Astonishingly low electrode wear rate of less than 0.06% is defined as "Nano-Wear"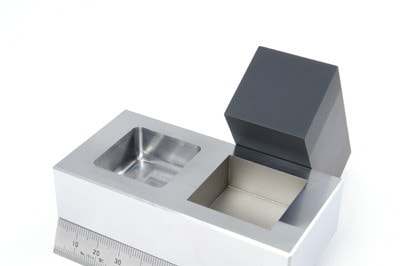 What is good about "Nano-Wear"?
Only one electrode can handle entire machining process from roughing to finishing!
The cost of making multiple electrodes can be greatly reduced!
Set-up time can be significantly reduced!
Errors in handling multiple electrodes can be reduced!
Higher grade machining is made possible, leading to huge improvements in productivity and cost-reduction.

Advantages of graphite electrode
By overcoming the shortcoming of graphite electrodes, high electrode wear rate, SGF power supply enables graphite electrodes to machine workpieces which were previously machined with copper electrodes. Due to the increasing cost of copper, dramatic cost reduction is expected by replacing copper electrodes with graphite electrodes.
Main features of graphite electrode:
inexpensive
outstanding cutting performance
lightweight
fixable with glue
corrosion proof
small thermal expansion coefficient