Sodick's machines are constructed using ceramic components for the work stand table and critical parts, all of which are built in-house to ensure high precision machining with better electrical insulation, abrasion resistance and rigidity. Ceramics are ideal for high precision machining due to their very low thermal expansion coefficient (less than one third than that of cast iron), high rigidity and resistance to ageing.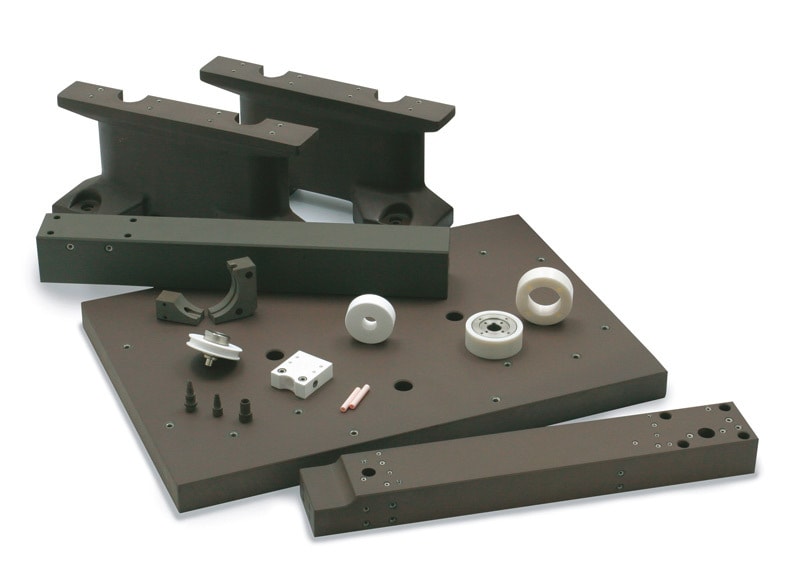 Ceramics
Ceramics offer a wide range of advantages when compared with other materials such as steel or plastic. Ceramic is light and yet hard, stable and resistant to ageing, it doesn't rust, has a high electrical resistance, and scarcely changes at all under the effects of heat: its coefficient of thermal expansion is one third that of cast iron. In other words, ceramics are ideal for EDM. In order for these hi-tech materials to be applied economically, Sodick manufactures them in-house. A great number of Sodick components have already been manufactured from ceramics.
Ceramic components are used in critical areas such as the upper & lower arms, base plate and pedestals.